I AM NOT OK.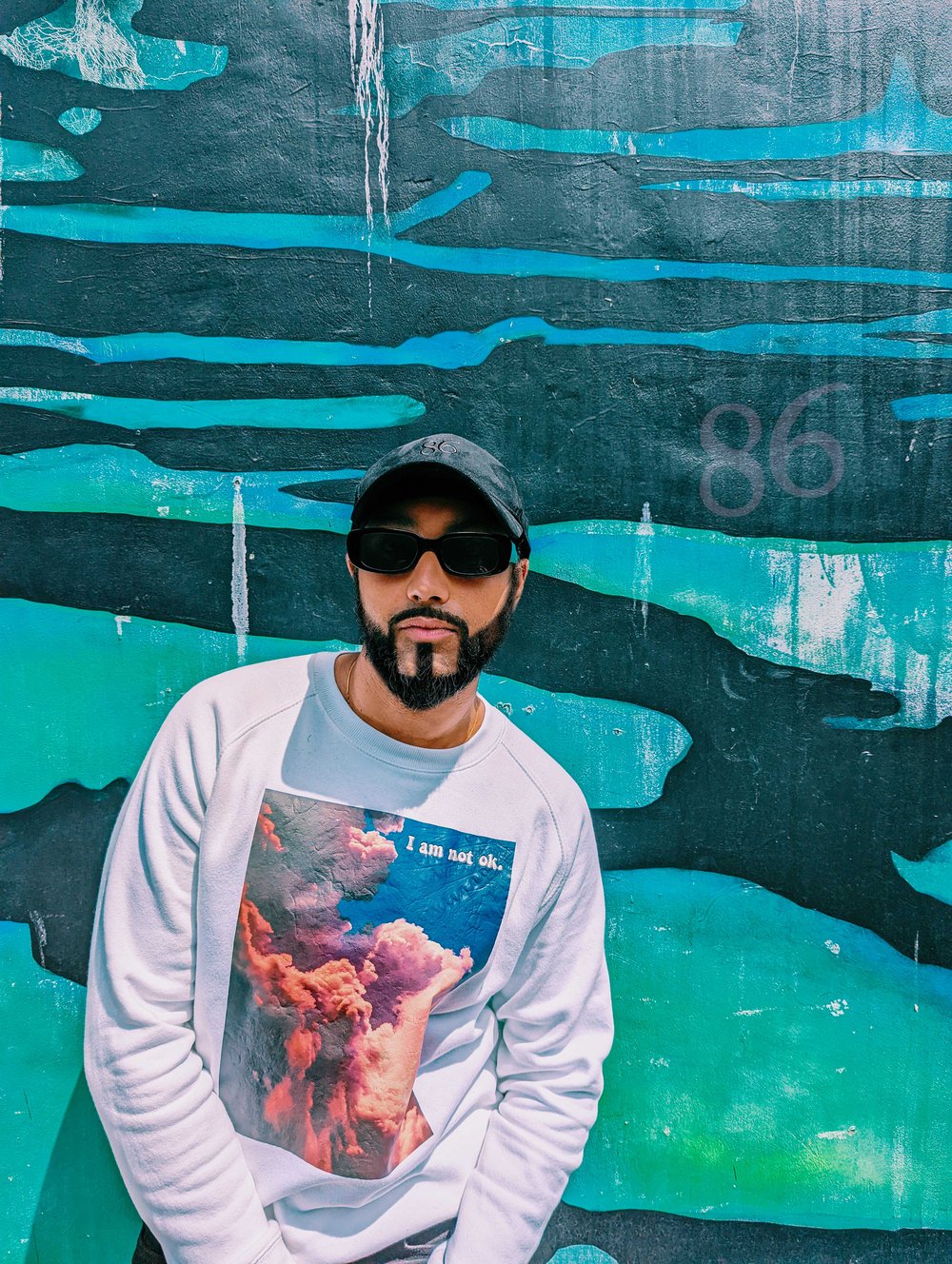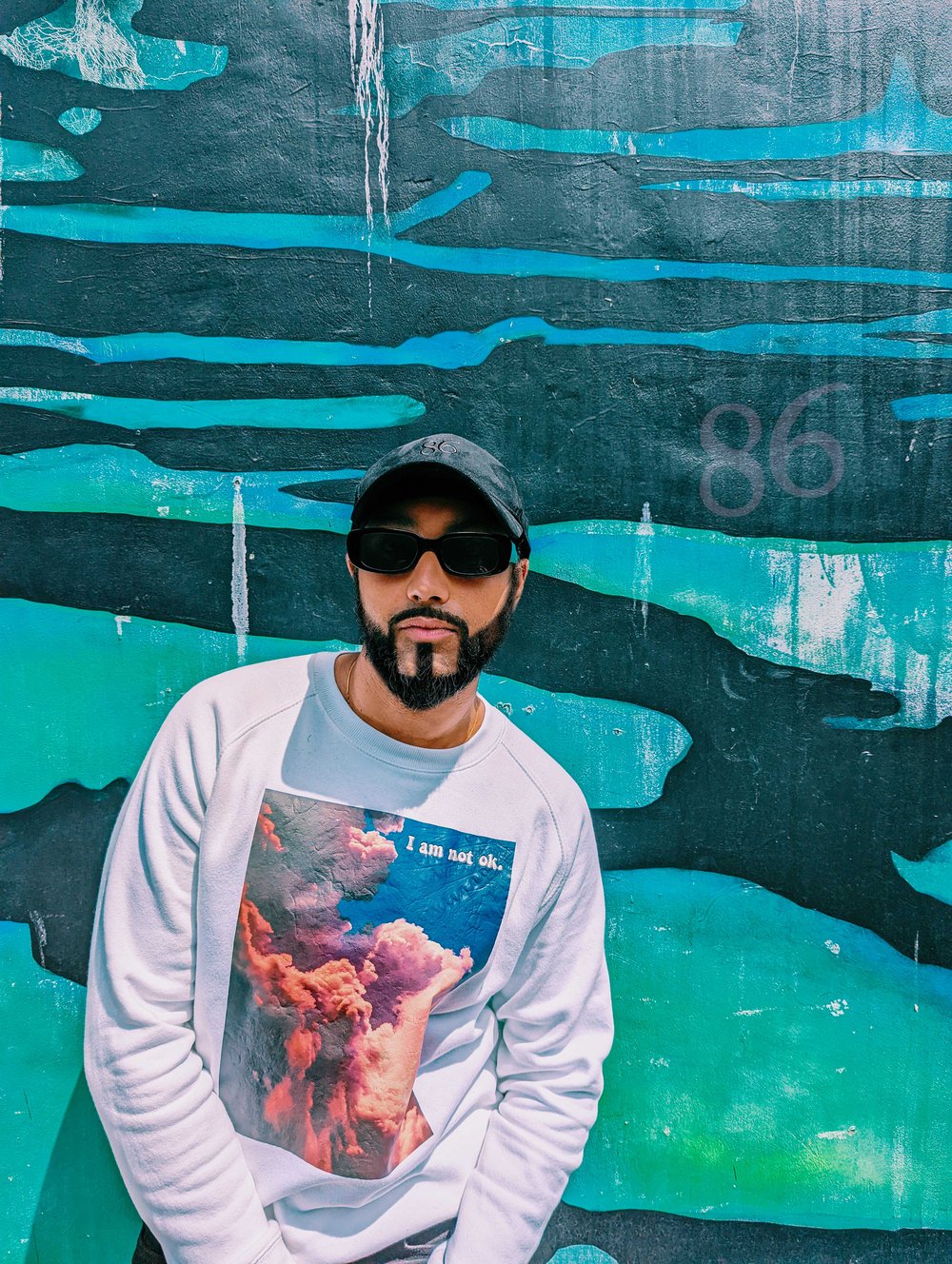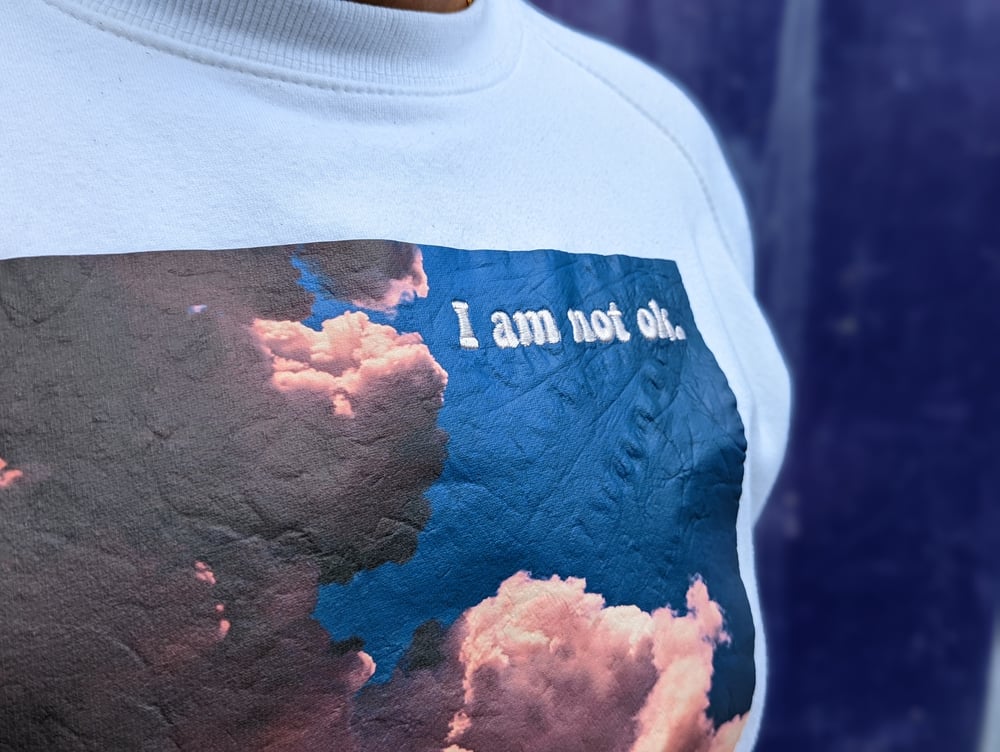 1 of 30.
A limited release with a certificate of authenticity and made from organic cotton.
The print is a textured print with multicoloured clouds and the words I AM NOT OK. embroidered into it.
This campaign is intended to be colourful and eye-catching just like many people around us, its only when you look closer you see the stitching that says I AM NOT OK.
The aim is to highlight that the most colourful people in the room may not be ok underneath and mental illness/hidden disabilities manifest in different ways.
These pieces are striking and always start conversations - exactly what we intended during the design process!
Each piece is handmade in High Wycombe, UK and this is a pre-order so may take up 14 days to dispatch.